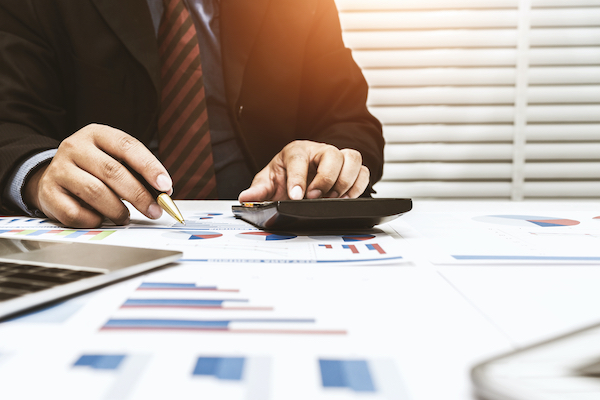 IRS Seminar 2019 and other notes of interest!
I spent the day with eight IRS revenue agents on 12/14/19.  It was an interesting day as always as we learn what new tax "things" we have ahead for this filing season.
BIG news for 2019 is that the "shared responsibility payment" or, penalty for not having health insurance is G-O-N-E!  Now, I am not suggesting you should not have health insurance.   The Marketplace (Obama Care) is still there for you and is great for people who are pretty much uninsurable due to pre-existing conditions, etc.
One item discussed and, a change due to the tax act of 2017 and of which most of us had a hard time accepting, is the suspension of the miscellaneous itemized deductions.  You know the ones:  tax prep fees, estate planning fees, investment expenses, and the BIG one, unreimbursed employee expenses.   This was an important item for sales people in particular and it is G-O-N-E as it was for 2018.  A bit hard to get used to.  Those employees who work from their homes can no longer deduct any home office expenses due to this, amongt other items unreimbursed by their employers.  Most of this pretty much as it was in 2018.
There are changes to depreciation rules, which are helpful if you have business equipment to depreciate.  Section 179 has increased from $500,000 to $1,000,000.  Section 179 now includes some improvements to non-residential real property.  Bonus depreciation increased from 50% to 100%.
BIG changes to business meals & entertainment.  Entertainment is generally no longer deductible.  Taxpayers can continue to deduct 50% of the cost of business meals if they meet the following: The taxpayer is present.  Meals are provided to a current or potential customer or client.  The food and beverages are not considered lavish.
The Qualified Business Income (QBI) deduction is back and affects pass-through entities.  It provides a 20% deduction of qualified business income plus 20% of combined qualified REIT dividends & qualified PTP income
The 2019 tax forms have changed once again and look more like they used to.  I guess I was not the only practitioner who had a problem with a 1/2 page tax return form!
Securing client data was a hot topic as all practitioners are now responsible for maintaining a security plan.  I will discuss this more in my "What's New in My Practice" article.  The good news is that identity theft reports have fallen 71%.  Confirmed IDT returns stopped by IRS fell by 54%.  There was $1.4 billion funds recovered from fraudulently filed returns and there was $24 billion in fraudulent returns protected.  If you see any of the following contact your tax preparer immediately:  Taxpayers who have not filed get a refund.  Taxpayers returns are rejected as already filed.  Please be on the alert for a phishing scam.  Remember, the IRS will not call you or email you.  The IRS only mails requests and any information to the taxpayer.
Collection Update:  The IRS is taking passports!  This began in January of 2018.  This is called "certifying".  A taxpayer who owes greater than $52,000 and has had a Federal Tax Lien filed, of which the lien hearing has elasped, and there is a levy made under IRC 6331 delinquency….busted.  If you apply for a passport or try to renew you will be "certified" and it will not happen.  The IRS will not certify a taxpayer who is in bankruptcy, has experienced identity theft, is currently in non-collectible status due to hardship, located in a Federally declared disaster zone, or is pending an installment agreement, is pending an OIC,  There have been 365,453 certifications since 3/19/19.   Remember, the IRS hired four outside collection agencies and they are on the prowl!